Mental Health Tips
Social Anxiety, Re-Entry and Connection Suggestions
Discover effective strategies and support for overcoming social anxiety. Learn about the symptoms, causes, and treatment options for social anxiety disorder. Empower yourself to navigate social situations with confidence and improve your mental well-being.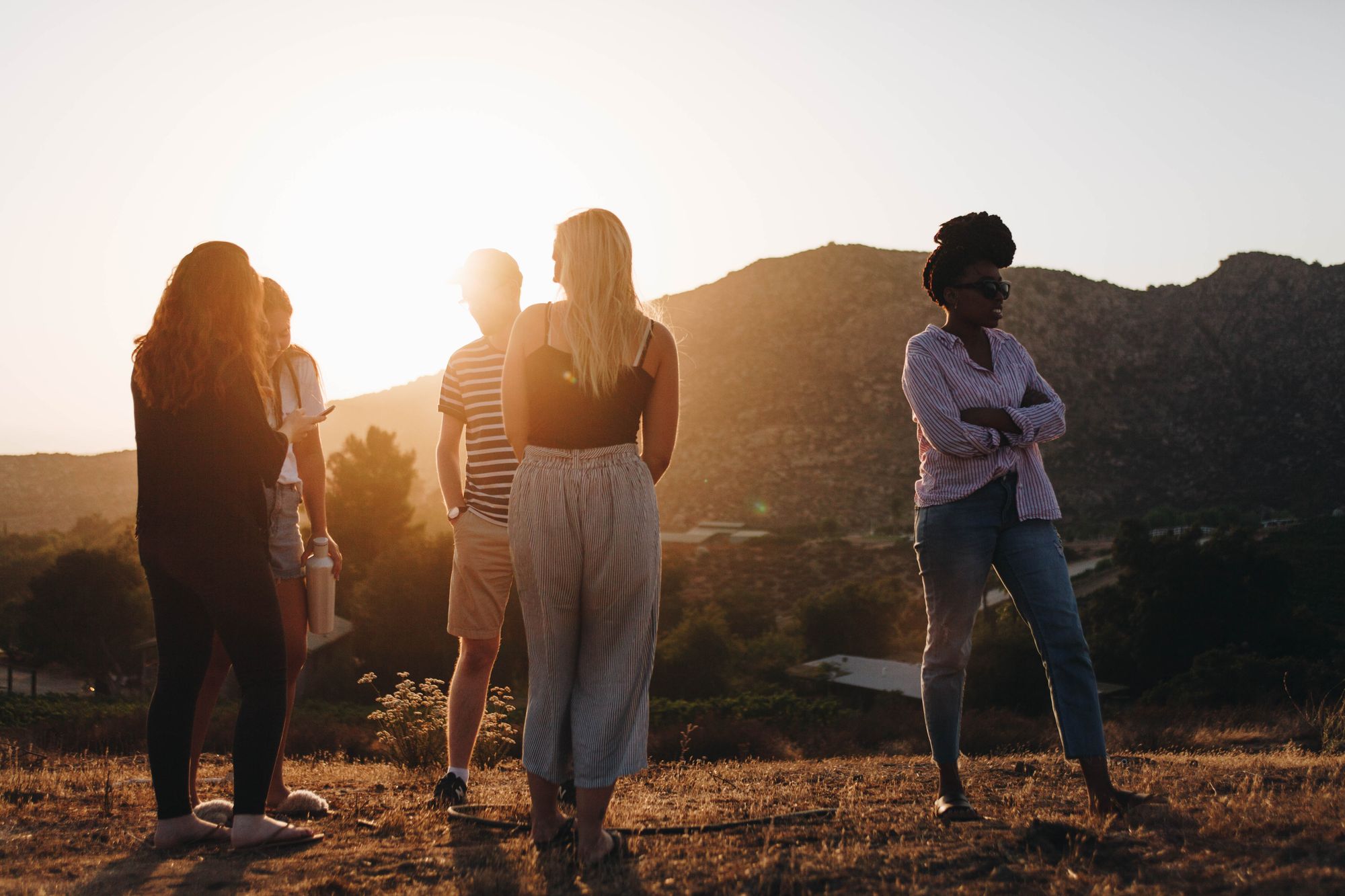 Social anxiety has peaked more than ever before and it's all thanks to the 'C' word (that's right, COVID19). Humans are highly social beings, we have been since the beginning of time, family friends, community and society as a whole have worked together to create a synergy that has withstood the testament of time.
Over the past couple of years, isolation from loved ones has taken its toll on people all around the world. Our data shows that 84% of those who use Clearhead from February 2021 to June 2021 felt their relationships had been impacted the most by their mental health. During this time Tāmaki Makaurau (Auckland) was dipping in and out of lockdowns, and the rest of the country was watching in a state of anxiety and uncertainty. This state of anxiety can affect how people connect within their relationships and create new and straining challenges that many had never experienced before.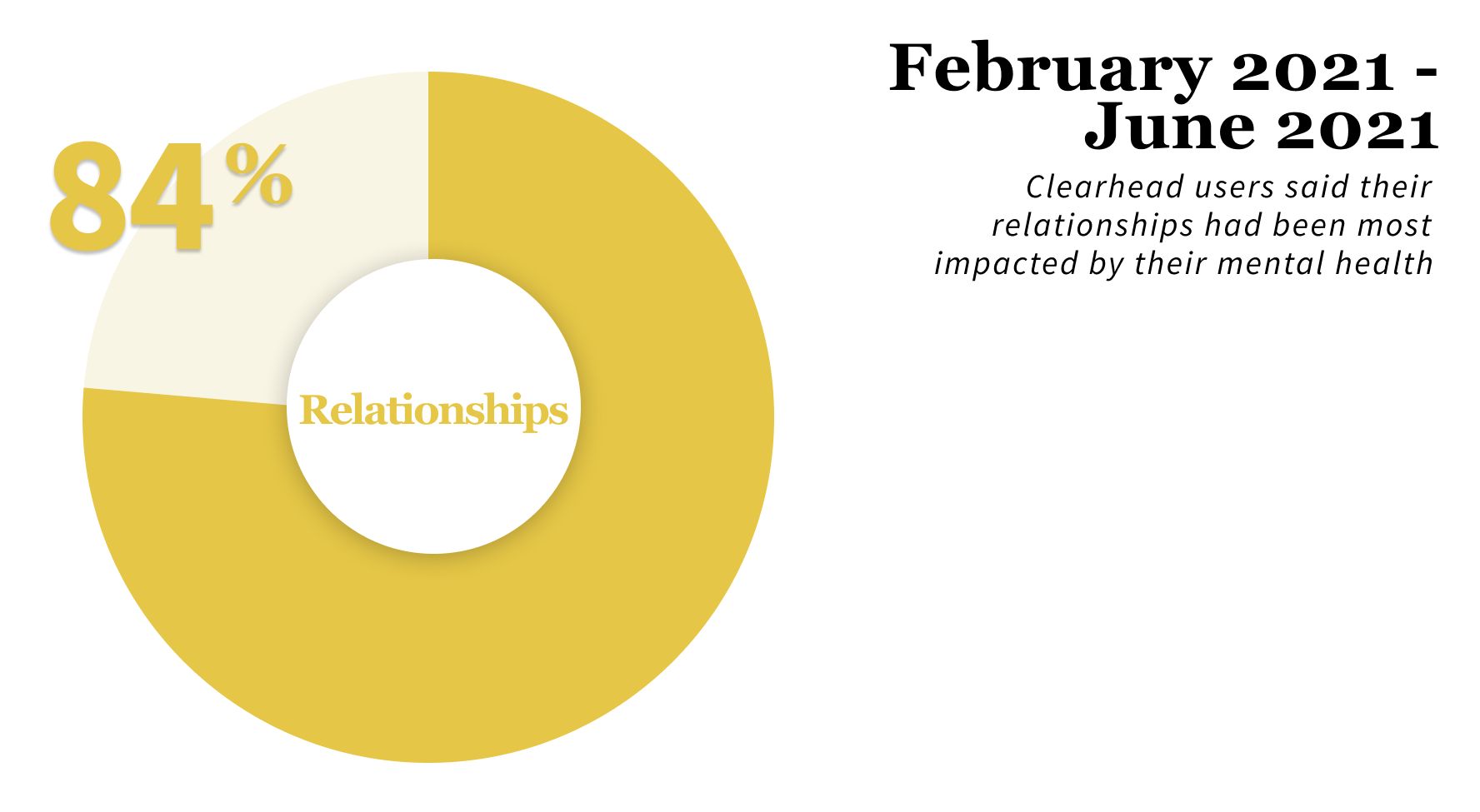 Unfortunately, with the isolation, job loss, anxiety and depression, many people lost their purpose in life and were experiencing suicidal thoughts. From October 2020 to February 2021 suicidal thoughts peaked among those who used Clearhead. In December 2020 suicidal thoughts reached an all-time high, with 30% of Clearhead users experiencing these overwhelming and distressing thoughts. This period of time was when restrictions had eased within Aotearoa (New Zealand) from a strict country-wide lockdown and 'normalcy' was returning again. This change triggered social re-entry anxiety for many.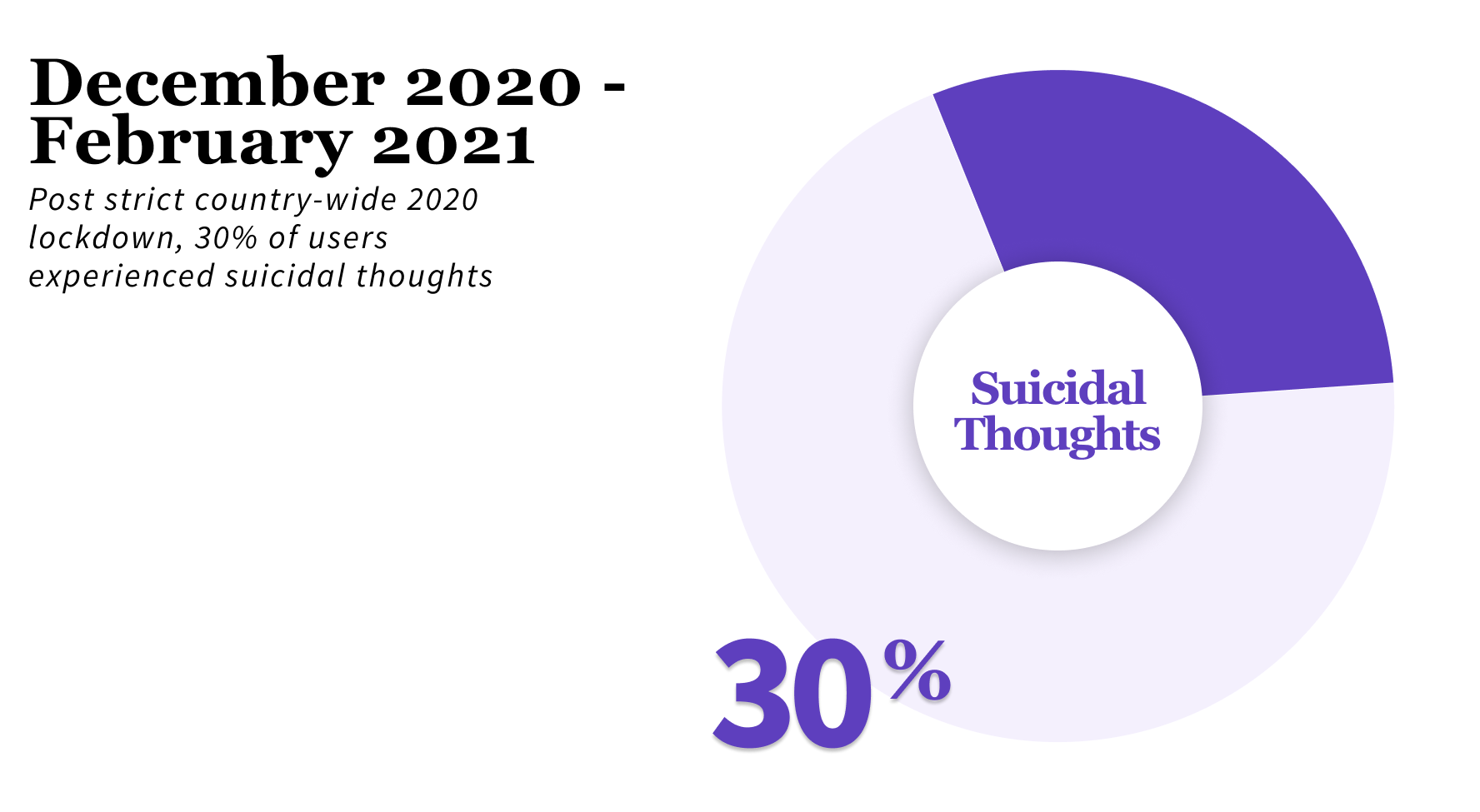 Even though life is heading back to 'normal', social re-entry anxiety is still high. Social re-entry anxiety is when people are using avoidance as a coping strategy. They might be anxious about catching Covid, heading back into the office, meeting new people and more.
Connection with others is important. A hug, a laugh with a friend and conversations in person are all proven to boost mood which in turn improves our mental health. Science baby!
This is a lesson to all of us - when we isolate ourselves it leads to loneliness, social anxiety and higher levels of suicidal thoughts. All of these impact our wellbeing and our relationships with ourselves and others...
Here are some connection suggestions for at work and in your personal life:
• Celebrate individual employee achievements and create a (online) space for people to express their appreciation for one another.
• Organise a walk with a friend/trusted person, catch up and talk about how you've felt recently.
• Create opportunities for fun and play in the workplace, such as group games that feel accessible for everyone.
• Enter back into society gently with dinner at a quiet restaurant, a socially-distanced walk with a loved one, or enjoy a picnic at a local park. Remember nature is a great healer too!
• Playfulness has been found to improve trust; although it may seem unproductive, these kinds of activities will ultimately improve productivity within teams.
• Organise social or team-building events outside of the workplace where people, often feel safer to be themselves and connect more deeply with others.


We hope some of these suggestions can help ease some anxiety and take the pressure off societal re-entry.
Need some extra support? If you're still feeling anxious we have some great self-help tools that can help, check them out: www.clearhead.org.nz. You can also book therapy both online or in person with one of Clearheads therapists here/