Workplace Wellbeing
The manager's guide to making Christmas less stressful for your people
Discover practical tips and strategies for managers to reduce stress and create a supportive work environment during the Christmas season. Learn how to promote work-life balance, foster employee well-being, and enhance team morale during this festive time.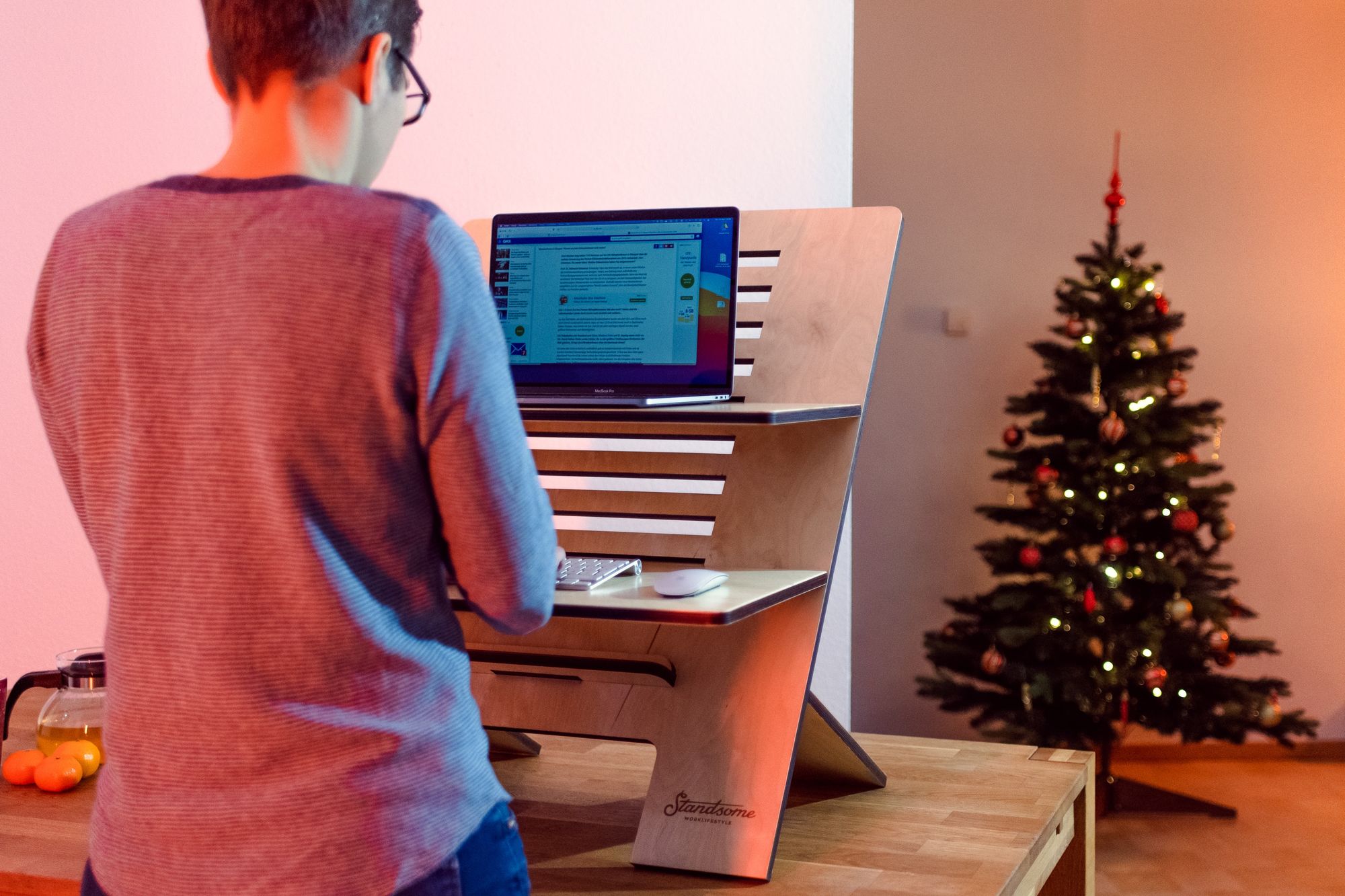 Christmas and the holiday period can be a fun time of year, but that doesn't mean it's easy. In fact, the Mental Health Foundation claims more than half of all New Zealanders feel added stress around Christmas time.
Why?

There's often a lot of budding work stress when people want to have things finished before they go away. It can be a financially challenging time too - 46% of respondents in one Healthline survey said financial worries were their greatest stress.
People tend to have busy social lives, with little down time for themselves and those with children lose their childcare when schools and kindergartens close for summer holidays. Holiday planning takes time and effort, with Christmas only exacerbating personal or family issues, especially for those who've lost a loved one.
Simply, there's just a lot going on, and it can really impact your people's mental health.
As a manager, knowing it's not all sandy beaches and Santa Claus gives you the chance to support your teams in a way that reflects the pressure they're feeling. It ensures good productivity through until the end of the year, and enables your people to actually enjoy their holidays, rather than crashing because they're exhausted.
These are 5 things you can do to assist in easing the pressure that comes with the holiday period.
1. Offer personal time
Working office hours makes it difficult to do all the Christmas shopping, or even get some down time in amongst all the craziness. Businesses can offer staff free time to take care of personal admin, which can be a huge relief. It doesn't need to be a lot - even just an afternoon can make all the difference.
By allowing staff the free time to tick things off their to-do list, you not only build their loyalty to the company, but you enable them to be more productive and engaged when at work.
2. Prevent deadline creep
One trap many people fall into is deciding certain projects or pieces of work need to be done by the end of the year. It's nice when this happens, but creating these deadlines "just because" is a quick way to make work stressful for no reason.
Managers should pay close attention to staff workloads in the lead-up to Christmas to make sure they're not dealing with unrealistic demands, particularly when there's no reason for it.
Sit down with your people and identify what should be done by the end of the year, and what can wait until next year. Having clear priorities really helps to prevent workloads from becoming overwhelming.
3. Get input on holiday celebrations
In many workplaces, a handful of people will organise the work Christmas party. There's often no real sense checking to see what people actually want.
Christmas parties come with risks - one study found there can be a 77% drop in productivity the day after a work function, and more than a third of people decline to go. This can alienate people and cost the business more than what you spend on the function itself.
By involving people in the planning process by asking how they want to mark the end of the year, you help to make sure it's inclusive and beneficial for all.
4. Recognise Christmas cultures
Not all people celebrate Christmas the same way. Diverse teams are likely to have individuals who mark the end of the year differently to their peers.
It's worth considering cultural and ethnic differences, and even incorporating other traditions into your workplace in order to foster inclusivity. Sticking to the usual Christmas traditions can be somewhat alienating for people from other cultures, but engaging with them about how they usually mark Christmas also helps to educate others in new and interesting ways.
5. Emphasise mental health more, not less
When your staff are busy and thinking about everything that's on their to-do list, they'll naturally start to put off things that aren't priorities.That means ditching important personal time and helpful mental health techniques like meditation or journaling.
But this is the exact time to be doing MORE of that stuff, not less.
As a manager, it's important to emphasise the importance of looking after yourself during busy times. If your people aren't continuing to develop their mental health and resilience, they'll be more vulnerable to the stress that exists at this time of year.
Having a digital mental health service available makes this much easier.
With Clearhead, staff can develop resilience and build mental health skills online at any time of day. It provides proactive mental health support that helps to prevent people from reaching crisis point.
Online mental health support is available 24/7 and Clearhead's digital wellbeing assistant can provide personalised recommendations for specific challenges.
Having this round the clock support makes it much easier for your people to make time for their own wellbeing in the busy pre-Christmas period, and it can also provide support while they're away on holiday.
Employers get quarterly, aggregated data insights to help understand the types of issues you're facing. This gives you a greater understanding of your workplace culture and the types of challenges your people have, informing wellbeing initiatives and enabling positive change.
To find out more about how Clearhead works, book a free demo today.