Workplace Wellbeing
How to measure wellbeing in the workplace so you can actually manage it
Employee mental health is impacting your workplace whether you measure it or not. For a long time, businesses have operated on a 'gut feel' approach to wellbeing. Company culture has been 'measured' based on someone's sense of what it is, rather than hard data.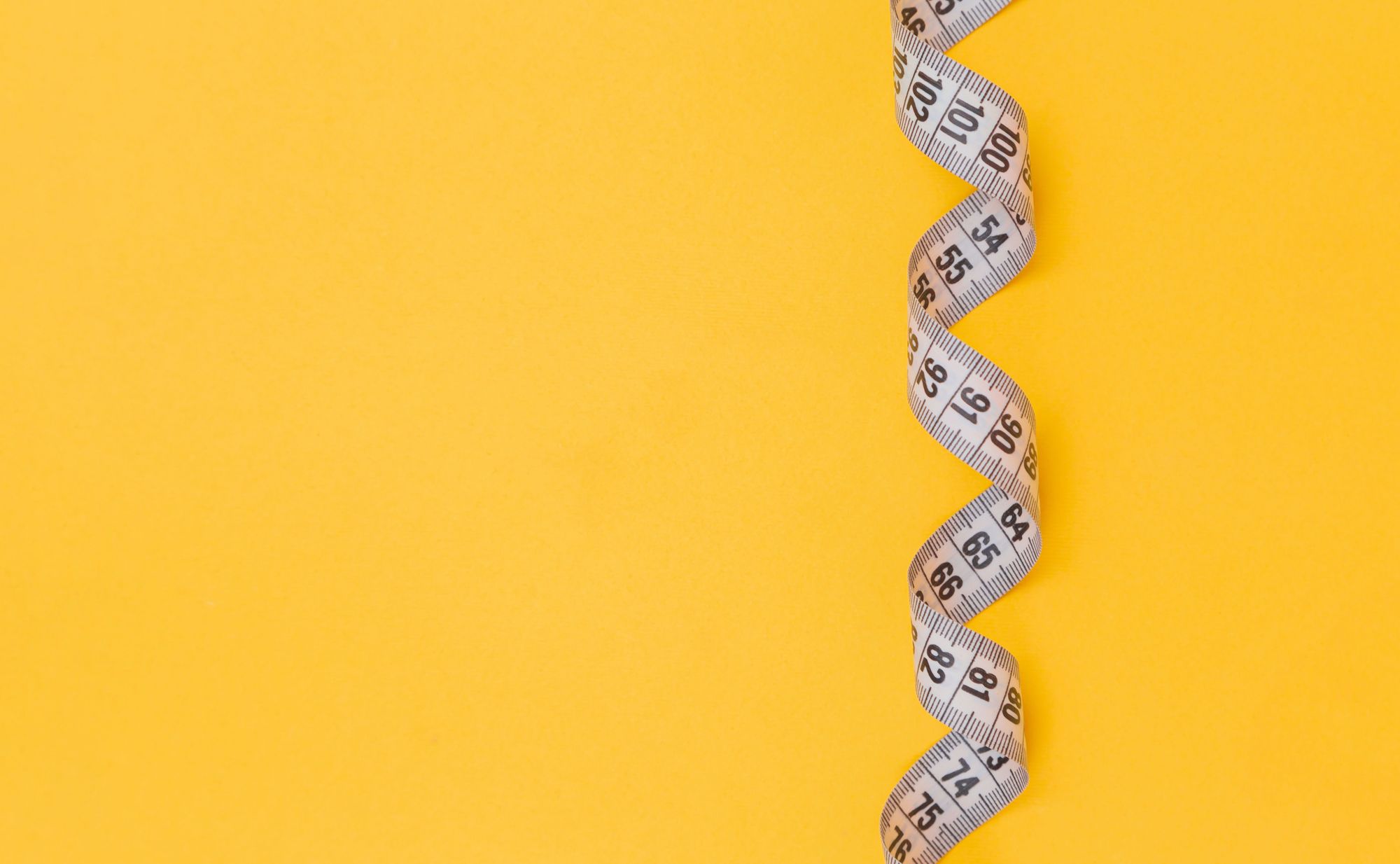 Wellbeing is subjective. It's a combination of many things, not least simply how someone feels or how they're coping.
This makes it difficult to measure if you don't know how.
For a long time, businesses have operated on a 'gut feel' approach to wellbeing. Company culture has been 'measured' based on someone's sense of what it is, rather than hard data.
As educated as these guesses might be, they're still guesses. In a time where workplace wellbeing is coming more and more under the spotlight, the onus is on employers to put the required effort into measuring it properly.
Why should I measure wellbeing?
Employee mental health is impacting your workplace whether you measure it or not.
The United States health authority, the Center for Disease Control (CDC), found around 80% of adults with depression reported at least some difficulty with work, home and social activities.
Read more: What a healthy workplace looks like and how it empowers productive teams
Staff who are struggling are less productive, take more sick days, and often suffer from presenteeism; where they're at work but distracted or inefficient.
In order to improve workplace wellbeing the first step is to understand the current state of play.
The UK's National Forum for Health and Wellbeing at Work (NFHWW) addresses this very issue in the report, Measuring Wellbeing for Healthy Workers and Organisations, published out of the Alliance Manchester Business School in 2022.
NFHWW co-chair Sir Cary Cooper says "Implementing a strategy alone (for health and wellbeing) is not good enough. We must measure it too, and then use this data to drive further improvements in worker wellbeing.
"There are so many factors within the workplace that can impact an individual's wellbeing and their performance at work. And as the world around us continues to change it is important that business leaders look, learn and adapt to the way the world of work is evolving.
"We need to support our people. But there is not a one-size-fits-all solution, so to do so effectively we need to tailor our wellbeing strategies to our own organisations and, most importantly, measure the impact of them. Only then will we truly be able to create a better working environment for our people and, in turn, improve productivity."
Each workplace is unique, with unique challenges and influences. Its people are unique, from unique backgrounds and demographics, with unique perspectives around what health and wellbeing looks like and unique interactions with each other.
All of these factors create your specific wellbeing environment that can only truly be understood with a dedicated, thorough assessment.
How measurement leads to effective change
The current approach to tackling mental health in the workplace isn't working.
McKinsey analysis found that while 83% of HR decision makers in Australia say mental health is their top priority, 28% of employees still report symptoms of burnout at least sometimes, and 32% report moderate mental distress. 13 other countries have similar metrics.
McKinsey estimates as many as nine out of 10 organisations have some form of wellness program, often including individual perks such as subscriptions to wellbeing apps, yoga or wellbeing days off.
However, it says these types of interventions don't actually resolve the causes of burnout.
"You can't "yoga" your way out of these challenges."
Burnout and other work-induced instances of distress often stem from issues that require systemic cultural change. Things like unrealistic deadlines, a toxic culture and pressure from managers.
Employers need to put in place systems that allow for honest employee wellbeing data analytics to be captured in order to understand which root cause to prioritise and tackle.
It's just as important to have follow up data analytics that review whether the measures you've already implemented are working and adjust them as necessary to be as effective as possible.
Features of a good employee wellbeing data analytics
The only way to measure wellbeing is to actually ask staff about it - but in a non-stigmatising way. It's not enough to get them to rank their wellbeing on a scale of 1-10.
Due to the stigma, most staff won't actually share with you what is impacting them, and therefore your ability to get analytics that are insightful and actionable is greatly reduced.
There are three key characteristics of good wellbeing analytics:
1. Regular
Having a wellbeing survey once in a blue moon isn't actually that helpful. It's only a snapshot of a moment in time, and it can lose relevance quickly, in the same way life can change quickly.
Measuring the trend in wellbeing is perhaps just as important as the wellbeing itself. You can see the impact of wellbeing strategies, recognise key influences and be more proactive about caring for your people.
Ideally, workplace wellbeing analytics should be reviewed once a quarter.
2. Acted on
Getting buy-in from your team is essential to collecting accurate data. Staff tend to have other things on their plate, and could be tempted to prioritise their effort on something else if they think the survey isn't genuinely going to change anything.
It's vital you take on board the learnings from your wellbeing surveys, and adjust your wellbeing strategy accordingly.
Communicate those learnings back to your teams and show them how it's influenced your approach. This further illustrates the value of their input and improves the integrity of your data.
3. Independent
Individuals may be reluctant to share honest answers about issues that are affecting them in the workplace. Even when surveys are anonymous, individuals can be identified by their anecdotes and responses.
Having an independent organisation such as Clearhead measure wellbeing helps to protect the anonymity of the data. This makes it more accurate and more reliable, which flows through to being able to create a more effective wellbeing strategy.
It also means you can get valuable context in your data. Wellbeing indices can be benchmarked against other organisations, which help to recognise what a score actually means.
How employee wellbeing data analytics work
Most employee wellbeing analytics will include quantitative and qualitative (i.e. objective and subjective) data, such as:
How much alcohol do you drink? (Quantitative)
How do you feel work impacts your personal wellbeing? (Qualitative)
Qualitative data may lack objectivity, but is useful when it's aggregated, as it helps to standardise results to overcome individual bias and the differences in perception. Having multiple surveys allows you to focus on data trends, which is perhaps as significant as the individual score itself.
Most importantly, the analytics should focus on the NFHWW's key drivers of wellbeing: health, security, environment, relationships and purpose.
Each driver can have different influences in a work sense; for example, security is impacted by the underlying belief of whether someone is operating in a psychologically safe environment, which Clearhead's sophisticated algorithms is able to pick up through intent and sentiment analysis.
The best way to measure and manage employee wellbeing
As your EAP provider, Clearhead provides a comprehensive, 15 page report on your staff wellbeing every quarter.
Data is aggregated and anonymised to protect individuals, and the report is compiled by a clinical psychologist with a background in organisational psychology.
Clearhead's data insights are considerably more in-depth than other providers, and operate alongside its proactive approach to build mental health and resilience that prevents instances of distress or burnout.
To find out more about Clearhead's industry-leading wellbeing data analytics, book a free, no obligation demo today.